Anti Aging Wrinkle Strategies Part 4
Hyaluronic Acid  +  Your 'INSIDE OUT' Strategy
This is the final part in this
anti aging wrinkle strategies
series. If you haven't read parts 1,2 and 3 as yet and would like to catch up, you'll find the links at the end of this article.
So, what have we learned so far in this series?

From the zillions of anti aging wrinkle products out there in a multi billion dollar industry, there are three which have been definitively proven clinically effective!

Dr. Gary J Fisher is a professor of dermatology at the University of Michigan (U-M). He was the co-author of a recent large scale review which was published in The Archives of Dermatology May, 2008 edition.

Dr. Fisher and his team reviewed more than 10 years worth of studies since the early 1990s, conducted primarily by U-M dermatologists, and their results revealed the three proven anti aging wrinkle treatments as:
Injections of Hyaluronic Acid


Applying Topical Retinol (Retinoic Acid)


Carbon Dioxide Laser (CO2) Resurfacing
In this article I'll cover the third of our clinically effective treatments - hyaluronic acid injections and then follow that with a discussion of a key complementary 'Inside Out' strategy that should be a part of any serious and comprehensive anti aging program. To finish up I'll describe my 4 part anti aging wrinkle program which keeps me looking a good 10 years younger than my chronological age!


Anti Aging Wrinkle Injections
You've probably heard of hyaluronic acid by now because the word is well and truly out about its collagen producing capabilities! This is a substance similar to that which your skin normally produces into the dermis that underlies your wrinkles.

Originally hyaluronic acid was used simply as a filler for wrinkles but then researchers discovered it had a physiological mechanism of action!

As it's injected it stretches your dermis and your fibroblasts react by pumping up the levels of collagen they produce.

The authors of the 2008 Archives of Dermatology review cite studies that have demonstrated that increased collagen production is visible within a month after the injection and that the benefit lasts about six months.
Now, if you don't particularly like needles please don't go racing out to buy hyaluronic acid based creams.

In fact, stay away from any creams promoting Hyaluronic Acid as the active ingredient because this is not the same form as the effective injectable form.

It is not possible to stimulate new collagen with these topical creams!


Anti Aging Wrinkle Nutrients
A Specialized 'Inside Out ' Strategy
If you want your anti aging program to be as effective as possible then you need to take more action than simply having anti aging wrinkle treatments at the skin level.

In combination with one or more of the three proven anti aging wrinkle strategies from above, it is critical to address the fundamental components of your overall aging process from the inside out!

Science-based nutritional supplements containing rare and specialized anti aging nutrients are the answer here.

You need to adopt an inside out anti aging policy for for two keys reasons. The first is that most of us living in the civilized world are suffering from Premature Aging!

Our response to civilized living in the twenty first century has been a significant speeding up of our natural aging processes. That means more wrinkles at earlier ages accompanied by degenerative disease and the only way to address this situation is from your insides!

Therefore the first thing you need to do from an anti aging perspective is to slow down and normalize your aging!

I've discussed this topic in a lot of depth over at the nutritional supplement truths blog. Why not pop over there to read my 4 part anti aging secrets and nutritional supplements series.

The second reason to adopt anti aging measures from the inside out, (once you've normalized your aging process back as close as possible to the degree which mother nature originally programmed), is simply to further address these aging components to inhibit and lessen their destructive effects on your health and thereby reduce and delay the onset and degree of wrinkles and the other signs of natural chronological aging. This naturally intensifies and complements the effects of your skin level anti aging tactics.

Through recent advances in nutritional science we now know which rare and specialized nutrients can assist with this complex task in combination with the anti aging vitamins and antioxidants which we've known about for many years.

Several of these special nutrients cannot be taken in through your diet so nutritional supplements are your only option. See below!



My Personal 4 Part Anti Aging Program
1. If you've already read anti aging wrinkle strategies series - Part 3 you know that I use C02 laser. Twice actually in the past 1 dozen years and I fully intend to do it again sometime within the next 4 - 5 years.

---
2.
Now, this is a new addition for me. At the end of September 2008, I'll be adding anti wrinkle hyaluronic acid injections into my anti aging products mix. Stay tuned!
---
3.
Anti aging skin care. I use an advanced face cream based on cell rejuvenation technology.
Sure, it's not on the list of proven and effective anti aging wrinkle remedies above (because it's
completely brand new.
Remember, The Archives of Dermatology review looked at studies over the past 10 years.)
This
cutting edge
preparation takes on
all three of the main causes of skin aging
(loss of collagen and elastin, lower levels of hyaluronic acid and oxidation from free radicals) whereas virtually all other products out there take on only one or at most two of these.
The lead active ingredients are the ones the leading elite cosmetic brands are currently gearing up to use in their formulas within the next 24 months. Specifically, I'm talking about:
Xtend - TK



Nano Coenzyme Q10



Phytessence Wakame
If you want to read up on these ingredients just use this link : anti aging wrinkle busters:
Woman's Skincare Overview
---
4.
An inside out strategy
based on the use of a broad spectrum anti aging nutritional health supplement.
This inside out strategy forms a critical part of my anti aging program. To be successful you have to understand the basics of aging and how to address it from a natural substance point of view!

With this knowledge in mind, you can then start examining the formulas of multi ingredient nutritional vitamin supplements to see whether the specialized anti aging nutrients are there.

Now, here's a quick heads up for you.

There is currently only one nutritional health supplement in the market containing all the specialized ingredients required to successfully address:

ALL FIVE FUNDAMENTAL CAUSES OF HUMAN AGING:

FREE RADICALS MANAGEMENT
GLYCATION
ABNORMAL METHYLATION
CHRONIC INFLAMMATION
DNA DEGENERATION
I've have extensive experience comparing vitamin / health and anti aging supplements - primarily premium grade, science based products including most of the market leaders. I previously worked in an executive position for a specialty supplement company.

Read through my anti aging secrets and nutritional supplements series to discover how free radical production, glycation, methylation and inflammation are all interrelated and work fiendishly together to age you.

Take careful note of which rare nutrients have the unique properties to address these four serious conditions then accept the challenge to find all of those ingredients in your nutritional vitamin supplement or anti aging supplements (not just a few but ALL OF THEM - because that's what it takes!)

The supplement I'm talking about is called Total Balance and it's the only supplement (other than Omega 3 oil) my family and I use for our anti aging strategy.

If you'd like to find out more about Total Balance, I suggest you start with the amazing 'Premium' formulas if your budget will allow. These links just below will get you started. Click the Bottle graphic to go to the Total Balance Overview page where you can look at all 7 formulas in the Total Balance Complete Nutrient System range.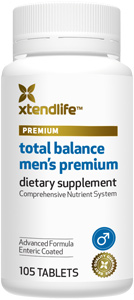 Total Balance Men's (Premium Version)
(I use this version)

Total Balance Women's (Premium Version)



If you'd like to read through my detailed review of Total Balance just click the following link.

My review of Total Balance

So, that's it! My anti aging wrinkle supplement strategy which forms part of my overall four part anti aging program. Here are the links to the other parts of this series:

anti aging wrinkle strategies Part 1

anti aging wrinkle strategies Part 2

anti aging wrinkle strategies Part 3



Nutritional Supplement Truths!
Tons of Tips for Terrific Health

Healthy         Happy         Energized         Disease Free