Nutritional Vitamin Supplements 
Which Elite Supplement Powers My Health?
In evaluating the best nutritional vitamin supplements that the industry currently has to offer I get to see what product weaknesses and limitations a number of the so-called industry leading 'Premium' brands are (trying) to hide from you.

Having worked in management within the supplement industry I know the FINE DETAILS that separate elite supplements from those that are simply NOT WHAT THEY CLAIM TO BE.

And as you read through this site you'll discover little-known truths and great details about what makes the best supplements tick and what should and shouldn't be there under the hood!

So, naturally when it comes to selecting nutritional supplements for my own use, and that of my family and close friends, I know exactly which ones to use and which ones to avoid.

A lot of people have asked and continue to ask, " which supplement " I use as the 'main foundation' to support my health.

So, I've put together this short page to tell you the name of this supplement and why I trust my health and well-being to it. You can use the links down below to access comparisons between this supplement and several of the nutritional supplement industry's (so-called) leading multi-ingredient health supplements.
Just so we are all on the same wavelength here, throughout my site I use the words nutritional vitamin supplements and nutritional health supplements interchangeably. They mean the same.
In using these terms I am not referring to just straight forward multi vitamin and mineral formulations but rather multi-ingredient formulas which contain ingredients from all the various categories besides only vitamins and minerals (for example: amino acids, gender specific support nutrients, medicinal herbs, enzymes, cofactors, key phytonutrients (flavonoids and carotenoids), trace elements, calorie restriction mimetics, adaptogens, anti-glycation agents, methylation agents and so on).

As I said above, this is the same nutritional health supplement that my parents, sister, uncle and almost all of my health-conscious friends take.

Even my SUPER-HEALTHY fitness club manager switched to it after I evaluated her current supplement to reveal what poor value for money and benefits she was getting from it (she was using one of the industry's very well known health supplements which comes in a box, not a bottle and which is marketed as an 'elite' brand).

Before I unleash the name of this powerful state-of-the-art supplement which I have trusted my health and longevity to, I think it's important to share with you all the factors I look at when I'm sizing up the efficacy and value for money of supplements.

No thanks just reveal the name




The Formula
A Powerful Masterpiece or a Pretender!
No doubt you've already guessed that the first thing I examine is a supplement's formula.
Elite, state-of-the-art nutritional vitamin supplements crafted with superior technology, scientific know-how and molecular chemistry must have a complex science-based formula based on:


The best proven ingredients


In the most effective molecular form


Synergized with the right co-factors


And with beneficially effective ingredient amounts
It's heavy science and you need a pharmaceutical background to understand how various nutrients react together at the molecular level in the body.

So whenever it gets too deep I shoot off an email to a bio-scientist and chemist I know who specializes in developing natural supplement formulas.

Here's how I use 'The Formula' as criteria to evaluate the quality and effectiveness of supplements.


I check whether every major organ and body system has been comprehensively targeted and whether the ingredients (and their molecular form) are clinically established as the most effective for the organ or system they are aimed at.



I look at the dose amounts of selected key ingredients to see if they fall within clinically proven ranges for health benefits



I check to see if there are any unsafe amounts of vitamins or minerals
---
If you'd like to learn the names of the most clinically established potent ingredients for each of your organs and systems just follow this link: nutritional supplement formulas
Then you can easily check on the effectiveness of the ingredients of any supplements you like!


Ingredient Quality
Safe? Effective? Proof?
The best nutritional vitamin supplements contain completely pure, all-natural, high-quality active ingredients along with a minimal number (less than 10) of natural non-actives (excipients) to assist the manufacturing process.

You're not using one of those famous brands with more than 50 non-active "Other Ingredients" are you? (Time for a label check?)

Ingredient quality lays the foundation for a
SAFE, PROFESSIONAL GRADE SUPPLEMENT !
There are LOTS of juicy details to explore when it comes to ingredient quality in nutritional supplements so use this link to discover the key truths you need to know.


Bioavailability
Are Those Expensive Ingredients Getting In ?
Bioavailability is the scientific term used to refer to the how much of the active ingredients are absorbed into the body.

This Is Where Things Get COMPLICATED For Supplement Shoppers!

Levels of bioavailability can vary 'light-years' between nutritional vitamin supplements but of course the manufacturers don't want you to know that!

Common shortcuts they love to take are to sneak in cheaper forms of important ingredients that have MUCH LOWER bioavailability!

Shortcuts Here Shortcuts There
Shortcuts Shortcuts Everywhere!
Learn more about bioavailability of nutritional supplements with this link.



Synergy
Who's Putting Together Your Supplement ?
Is YOUR Supplement Poorly Put Together By
Marketers, Doctors And Other Unqualified People?
If you want more powerful health benefits for your supplement budget, you need more explosive synergy.

If the right co-factor ingredients are included they will powerfully synergize other key ingredients and that means more awesome health for you.

Only the supplement industry's leading bio-scientists and chemists with both a pharmaceutical and natural formula background know how to rev up sizzling levels of synergy in elite supplements.

Some of the co-factors they use are closely guarded secrets. I've tried to get my hands on a comprehensive list several times but to no avail.

Although synergy is a highly complex discipline that doesn't mean we can't use it as evaluation criteria.

Here's a simple way to use synergy in nutritional supplements when evaluating and comparing nutritional vitamin supplements!



Manufacturing
Secrets Secrets Secrets !
The Difference Is In Manufacturing Know-How!
Here's another area where MOST companies have things to hide!

Manufacturing standards reveal is the true level of professionalism (or lack of know-how) of nutritional vitamin supplement companies, as you'll soon discover.

I know you don't want a supplement put together in a shoddy fashion because the manufacturer is only concerned with getting the product to market a.s.a.p.

Nutritional Vitamin Supplements - Avoid Fast And Cheap!
And you absolutely don't want a supplement containing small amounts of contaminants like lead and other nasty toxins that build up in your body over time possibly leading to you know what!

If you're like me you want a state-of-the-art, science-based supplement manufactured to strict pharmaceutical industry protocols. This is the highest and safest manufacturing level possible!
This guarantees NO microbiological contamination and that what's on the ingredient label is exactly what's in each and every tablet in that bottle!

You may be annoyed to know that in the supplement industry not too many manufacturers can deliver on this!

Manufacturers are highly secretive when it comes to revealing manufacturing protocols simply because they have things to hide which would reveal weaknesses in their products.

So They Hide Behind 'The Great Proprietary Info Wall Of Silence'.
Want to know the manufacturing secrets they don't want you to know? vitamin supplement manufacturers



Value For Money
More More More
" Almost Every Nutritional Vitamin Supplement Is Manufactured To A Price "
It's key to note that I said "almost" ?

Thankfully, there is a handful of highly professional companies out there dedicated to producing the most effective, efficious nutritional vitamin supplements that cutting edge nutritional science will allow and settling for a reasonable profit.
Folks when I say 'handful of companies' I am not exaggerating. Unfortunately shareholder greed and enormous expense heavy company structures and MLM (Multi Level Marketing) result in supplements being sold at either the the highest or close to the highest price which the market will bear rather than at a a price which is close to what they are worth and which offers good value for money - something every single one of use is looking for wouldn't you agree.

Of course all the huge, well known companies lay claim to the most effective supplement at reasonable prices claim but it's simply not true.

Their products are not as good as they could be and contain hidden limitations and weaknesses on which nutritional-supplement-truths.com loves spilling the beans and giving you the details which you as a consumer have a right to know.

Whether they care to admit it or not the large companies are subject to numerous excessive financial pressures such as the humungous size of their organizational structures, shareholder and financial institution pressures and expensive marketing and distribution methods.

Companies who distribute via multi level marketing (MLM), which is most of them, are particularly vulnerable.

All these pressures impact on product price and effectiveness!

Visit my best vitamin supplement value for money page to learn how I gauge the value for money of nutritional vitamin supplements.



Announcing
The Nutritional Vitamin Supplement I Use!
Why Would I Use Anything Less Than Only The Absolute Best?
I wanted my family's and my health supported and fortified by only the strongest, safest, most broad spectrum and MOST EFFECTIVE multi-ingredient nutritional vitamin supplement available.

But we're certainly not millionaires so we also wanted an affordable price which offered really great value for money.

Tough criteria don't you think?

It took a while to find it because it's manufactured and sold only direct to the consumer by a small family owned company all the way down in New Zealand.

A truly customer-focused company who have secured one of the world's most renowned bio-scientists to formulate their amazing supplements.

A scientist hired by governments around the globe to create natural formulas that their own scientists couldn't master.

A scientist employed to develop brain formulas for NASA's astronaut program.

Now That's IMPRESSIVE!


INTRODUCING: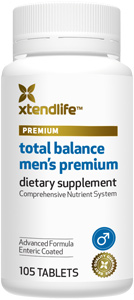 Total Balance
There are 7 Power-Packed versions of Total Balance which is in it's 16th year of production and 8th Generation formula! Which one could boost and fortify your health?


TB Men's Premium


TB Women's Premium


TB Unisex Premium (Teens & Post-Menopausal Women)


TB Men's Standard


TB Women's Standard


TB Unisex Standard


TB Children's


View Entire Total Balance Range


Would you like to see how Total Balance shaped up against (aka " slammed " ) several of the markets' other most well known elite nutritional vitamin supplements? elite vitamin supplements comparisons


Nutritional Supplements - What I use
Nutritional Supplement Truths!
Tons of Tips for Terrific Health

Healthy         Happy         Energized         Disease Free